The workshop, organized by the National Centre for Biodiversity and Gene Conservation (NBGK) under the framework of the project 2017-2.3.3-TÉT-VN-2017-00004, was part of a series of conferences/workshops, started in 1998 and held in every second year either in Vietnam or in Hungary. Joining to the traditional sections of earlier Vietnamese-Hungarian Conferences, this years, the workshop included professional-scientific and field programmes.
Vietnamese researchers, arrived from the Research Institute for Aquaculture No1 – RIA1 (Kim Thi Thoa, Nguyen Hai Son and Mai Van Tai – leader of the bilateral project in Vietnam),  the National Institute of Animal Sciences, Poultry Research and Development Center – VIGOVA (Le Thanh Hai, Director) as well as Tra Vinh University – TVU (Nguyen Van Vui, Nguyen Thuy Linh – project branch manager), had taken part in both on-site and online program.
The workshop began with a seminar in NBGK on the 1st of September 2022. Eleven research works/reports were presented by Vietnamese and Hungarian participants from NBGK and MATE (Hungarian University of Agriculture and Life Sciences), covered both poultry and aquacultural fields, especially the results of the project 2017-2.3.3-TÉT-VN-2017-00004.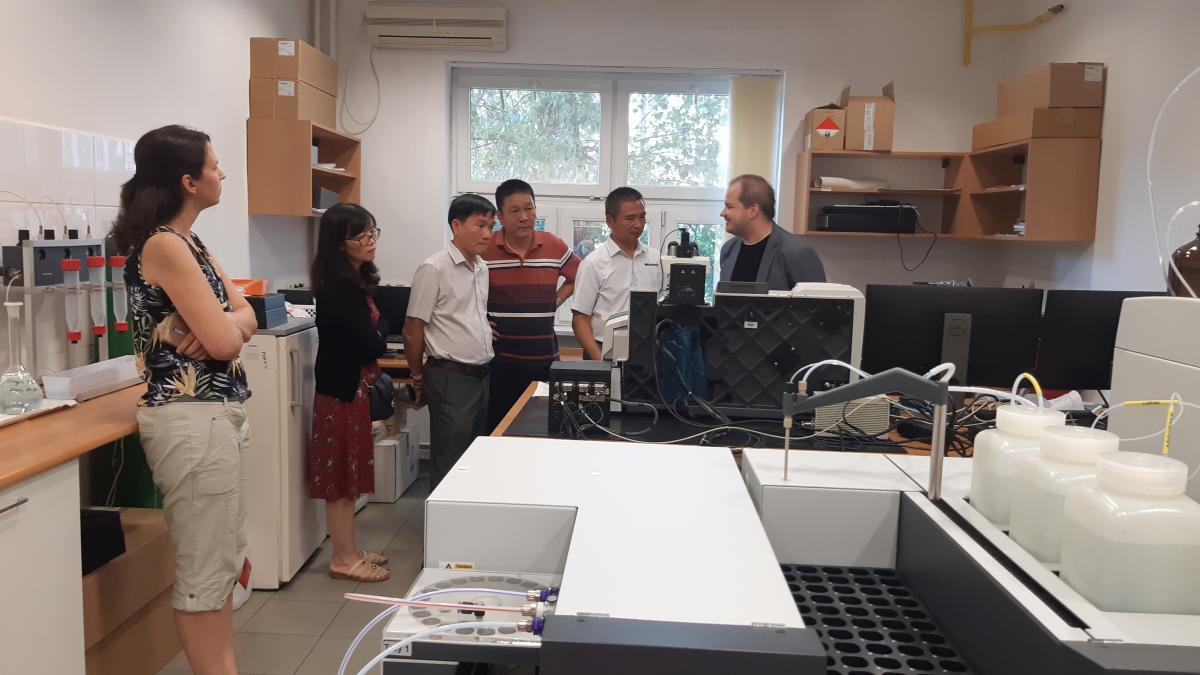 The seminar was followed by field studies and visit at NBGK-HGI's gene bank farm and laboratories; MATE's facilities including Institute of Aquaculture and Environmental Safety, GAK Educational – Research and Innovation Nonprofit Ltd.'s goose farm in Babat valley, Research Institute for Fisheries and Aquaculture in Szarvas;  waterfowl farm of LAB NYUL Ltd in Alsótold;  Lillafüred Trout Farm in Miskolc – Lillarüred; and the Institute of Aquatic Ecology, Centre for Ecological Research (Budapest, Tihany).